About the Iona Institute
The Iona Institute promotes the place of marriage and religion in society. Our starting point in debates about the family is that all children deserve the love of their own mother and father whenever possible. We believe in publicly-funded denominational schools. We also promote freedom of conscience and religion.
The Iona Institute is headed by religious and social affairs commentator, David Quinn.
Latest News

Social media are having a detrimental effect on married couples, new research has found. As he released the annual report of the Church's marriage preparation and counselling service, ACCORD, the body's president, Bishop Denis Nulty, also unveiled the results of a broad-ranging study of ACCORD's own records between 2007 and 2015, which reveals a steady increase in calls for help from couples whose relationships are suffering as a result of time spent on modern social media devices. According to 'Counselling Trends in Ireland North and South, An Amárach Analysis of ACCORD Data 2007 to 2015', the greatest percentage of counselling calls to ACCORD fall into the category of Ignoring/Not Listening. Such calls have increased from 48% in 2007 to 58% in 2015.
Read more »

Northern Ireland's Catholic Bishops have called on legislators to protect unborn children as they prepare to vote on allowing abortion in the region under certain circumstances. Ahead of a vote on an amendment to the Northern Ireland Justice Bill which would allow terminations based on a diagnosis of a life-limiting condition in a foetus, the Bishops appealed to Members of the Assembly "to defend the dignity, humanity and right to life of unborn children with life-limiting conditions and to ensure mothers facing such traumatic situations in pregnancy receive the best possible support and care that a life-affirming society can provide".
Read more »
More News Articles
The Iona Blog

The previous blog dealt with a complaint the Broadcasting Authority of Ireland (BAI) rejected in relation to a RTE Ray D'Arcy Show item on the marriage referendum. This blog focuses on another complaint made in relation to the same show but this time on an item which dealt with abortion. Again, the BAI gets it badly wrong.
Read more »
More blogs
Recent and Upcoming Events
The Iona Institute's next talk is by Bishop of Elphin, Kevin Doran on the topic, 'How Should a Catholic Think About Politics?' It will take place on February 23, 2016 in the Clarion Hotel, Sligo.
Archbishop Eamon Martin will be the keynote speaker at our next conference which is being jointed hosted with The Irish Catholic. The topic of the conference is the Synod on the Family that took place in Rome recently.
More Events

More Blogs

More News Articles

Latest Video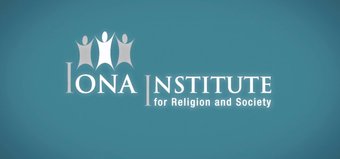 Introducing The Iona Institute
Our new, 80-second video explains who we are, what we do, and the principles that we stand for. We invite you to find out about us for yourself.
View Video