About the Iona Institute
The Iona Institute promotes the place of marriage and religion in society. Our starting point in debates about the family is that all children deserve the love of their own mother and father whenever possible. We believe in publicly-funded denominational schools. We also promote freedom of conscience and religion.
The Iona Institute is headed by religious and social affairs commentator, David Quinn.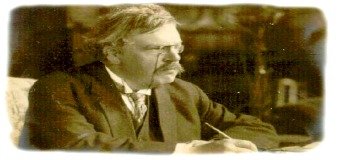 Latest News

Dr Eamon Martin, the Coadjutor Archbishop of Armagh, has said he "would dearly love to see a greater public debate [on same-sex marriage] in a calm and reasonable manner which respects the voices of people on both sides of the debate."
Read more »

The Irish Human Rights and Equality Commission (IHREC) has rejected calls for the deletion of Section 37 (1) of the Employment Equality Act, which allows religious employers to hire staff in accordance with their ethos. They instead recommended that Section 37 be amended. In a submission made to Justice Minister Alan Shatter, the IHREC (which includes the former Equality Authority) said that deleting Section 37 (1) "could constitute a violation of the rights of employers and employees to religious freedom. Such a right exists within European and Irish Constitutional law."
Read more »
More News Articles
The Iona Blog

An alliance of public figures has accused British Prime Minister David Cameron of "fostering division" within the UK by claiming that Britain is still a "Christian country." Writing a letter published in the Daily Telegraph, these intellectuals and politicians claimed that Cameron's message will have "negative consequences for politics and society." Cameron's crime? Well, for one, he described Jesus Christ as essentially a forerunner of the welfare state, whereby the Conservative party's "Big Society" initiative was continuing Jesus' work. His advocacy of Christianity brought a wrathful response: "it is wrong to try to exceptionalise their [Christians'] contribution when it is equalled by British people of different beliefs."
Read more »
More blogs
Recent and Upcoming Events
Relations between Church and State have been turbulent since the current Government came to power. David Quinn examines its record to date from the closure of the embassy to the Holy See to the passage of the new abortion law.
John McCarthy is retired professor of Irish history at Fordham University, New York, and lives part of the year in Ireland. In his talk he will give his view on the past, present and future of Irish Catholicism.
More Events

More Blogs

More News Articles

Latest Video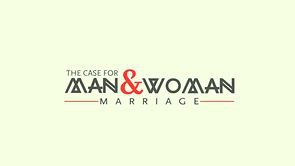 Our new video explains the case for man/woman marriage
Our new video sets out the case for man/woman marriage and how marriage as presently defined is our most vital and child-centred social institution.
View Video