About the Iona Institute
The Iona Institute promotes the place of marriage and religion in society. Our starting point in debates about the family is that all children deserve the love of their own mother and father whenever possible. We believe in publicly-funded denominational schools. We also promote freedom of conscience and religion.
The Iona Institute is headed by religious and social affairs commentator, David Quinn.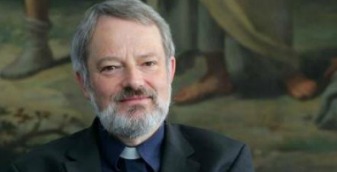 Latest News

Health Minister Leo Varadkar has been attacked by the Pro-Life Campaign after he criticised Ireland's abortion law as too restrictive and expressed support for the repeal of the Constitutional protection for unborn children known as the 'Eighth Amendment'. Minister Varadkar said yesterday that he believes the Eighth Amendment has a "chilling effect" on doctors and that he supports the law being changed so as to allow for the aborting of unborn babies with fatal handicaps.
Read more »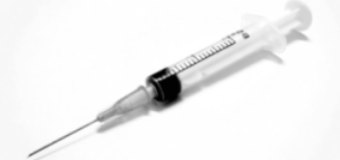 A symbolic motion in favour of legalising assisted suicide has been defeated in a vote in the Welsh Assembly. Twelve Assembly Members (AMs) voted in favour, while 21 voted against and 20 abstained. While the Welsh assembly does not have the power to change the legislation on assisted suicide, the motion, tabled by Plaid Cymru AM Simon Thomas, was intended to lend support to Lord Falconer's Assisted Dying Bill, currently being debated in the British Parliament.
Read more »
More News Articles
The Iona Blog

Writing in the Atlantic magazine, Alana Samuels has an article about a new phenomenon: the increasing numbers of single women and lesbian couples who are seeking sperm donors who will take an active role in their children's lives, as distinct from no role, which is the preferred option of most people who used donor sperm to have children. Dawn Pieke is a single woman who wants her child to have a relationship with her sperm-donor dad. The dad is Fabian Blue, a gay man she met online on a website for people who wanted to have kids and raise them together, but without a romantic relationship. This is what's known as 'Platonic parenting'.
Read more »
More blogs
Recent and Upcoming Events
Our most recent event dealt with the topic 'Church of Mercy or Church of Standards?' At present there is a debate in the Catholic Church about the meaning of mercy. This has been prompted by the emphasis Pope Francis has been placing on mercy, and also by prominence of the topic in the lead-up to the Synod on the Family in Rome.
Our next talk will be delivered by the Catholic bishop of Limerick, Dr Brendan Leahy. His topic will be 'The Meaning of Religious Freedom'. This talk is particularly topical in view of the pressures on religious organisations such as schools and hospitals to conform to values that are often alien to Christianity.
More Events

More Blogs

More News Articles

Latest Video
Aggressive Secularism: lessons from Scotland

Aggressive Secularism: lessons from Scotland

Professor Tom Gallagher discusses aggressive secularism in Scotland and asks whether where are lessons for Ireland in the Scottish experience.
View Video