About the Iona Institute
The Iona Institute promotes the place of marriage and religion in society. Our starting point in debates about the family is that all children deserve the love of their own mother and father whenever possible. We believe in publicly-funded denominational schools. We also promote freedom of conscience and religion.
The Iona Institute is headed by religious and social affairs commentator, David Quinn.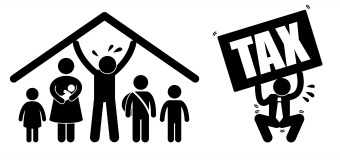 Latest News

Children have the right to grow up with a mother and a father, Pope Francis has told an interfaith conference on marriage held at the Vatican. "Family is an anthropological fact — a socially and culturally related fact," the Pope said. "We cannot qualify it based on ideological notions or concepts important only at one time in history. We can't think of conservative or progressive notions. Family is family." "Marriage and family are in crisis," he said, with the "culture of the temporary" dissuading people from making the "public commitment" of marriage.
Read more »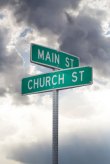 The Church of England has warned of the potential for divisiveness in the drive for 'British values' in schools in that country. In an essay penned by the church's chief education officer, Nigel Genders, in response to Ministry of Education guidelines on imparting 'British values' to pupils, the church expresses concern that the move contains the danger of shifting towards testing if people are "safe" and "loyal" based on a narrow defintion of Britain's values.
Read more »
More News Articles
The Iona Blog

Iona Institute Director David Quinn was on Newtalk's Moncrieff programme last week talking about surrogacy. In a long interview, Moncrieff and Quinn discussed the differences between surrogacy and gamete donation on the one hand and adoption on the other. Quinn asked Moncrieff to consider some of the unintended consequences that could come about through legislation for assisted reproductive technologies: he pointed out that it would be perfectly possible for a single man to commission a child through egg donation and surrogacy.
Read more »
More blogs
Recent and Upcoming Events
Our most recent event dealt with the topic 'Church of Mercy or Church of Standards?' At present there is a debate in the Catholic Church about the meaning of mercy. This has been prompted by the emphasis Pope Francis has been placing on mercy, and also by prominence of the topic in the lead-up to the Synod on the Family in Rome.
Our next talk will be delivered by the Catholic bishop of Limerick, Dr Brendan Leahy. His topic will be 'The Meaning of Religious Freedom'. This talk is particularly topical in view of the pressures on religious organisations such as schools and hospitals to conform to values that are often alien to Christianity.
More Events

More Blogs

More News Articles

Latest Video
Aggressive Secularism: lessons from Scotland

Aggressive Secularism: lessons from Scotland

Professor Tom Gallagher discusses aggressive secularism in Scotland and asks whether where are lessons for Ireland in the Scottish experience.
View Video