About the Iona Institute
The Iona Institute promotes the place of marriage and religion in society. Our starting point in debates about the family is that all children deserve the love of their own mother and father whenever possible. We believe in publicly-funded denominational schools. We also promote freedom of conscience and religion.
The Iona Institute is headed by religious and social affairs commentator, David Quinn.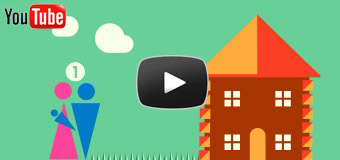 Latest News

A major study has found that areas with less liberal abortion laws are those with better rates of maternal health. Conducted over a 10-year period from 2002, the study by a team of international researchers examined maternal health in 32 states across Mexico, utilising a standard indicator known as the Maternal Mortality Ratio (MMR). Mexico was chosen as it holds virtually complete and accurate records on maternal healthcare.
Read more »

Gay activists have demanded the removal of a portrait of Lord Carey from King's College, London, following his defence of man/woman marriage. A high-profile alumnus of King's College, the former Archbishop of Canterbury's portrait has become the target of renewed demands for its removal by the college's LGBT Liberation Association. The group's ire with Lord Carey dates back to 2012 when he said that any attempt to redefine the meaning of marriage would "strike at the very fabric of society" and insisted that same-sex unions could not be considered "on the same level" as male/female marriage unions.
Read more »
More News Articles
The Iona Blog

When two different questions get quite different results on the same issue it is a good sign that voter intentions on that issue are volatile. Thus it was that a poll by Red C and another one by Millward Brown on the issue of same-sex marriage and conducted within a week of each other got significantly different outcomes.
Read more »
More blogs
Recent and Upcoming Events
The Catholic Archbishop of Dublin, Dr Diarmuid Martin, will address The Iona Institute on March 19, 2015 on the topic 'The teaching of the Church on marriage today'.
Our most recent event dealt with the topic 'Church of Mercy or Church of Standards?' At present there is a debate in the Catholic Church about the meaning of mercy. This has been prompted by the emphasis Pope Francis has been placing on mercy, and also by prominence of the topic in the lead-up to the Synod on the Family in Rome.
More Events

More Blogs

More News Articles

Latest Video
Aggressive Secularism: lessons from Scotland

Aggressive Secularism: lessons from Scotland

Professor Tom Gallagher discusses aggressive secularism in Scotland and asks whether where are lessons for Ireland in the Scottish experience.
View Video