About the Iona Institute
The Iona Institute promotes the place of marriage and religion in society. Our starting point in debates about the family is that all children deserve the love of their own mother and father whenever possible. We believe in publicly-funded denominational schools. We also promote freedom of conscience and religion.
The Iona Institute is headed by religious and social affairs commentator, David Quinn.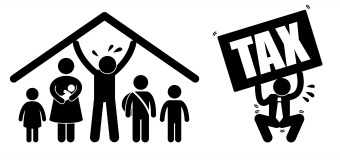 Latest News

Seven different churches compelled to cover elective abortions via their health insurance plans are suing California Governor Jerry Brown's administration, with assistance from Alliance Defending Freedom and Life Legal Defence Foundation. In August, after two Catholic universities refused to offer abortion coverage in their employee insurance plans, California's Department of Managed Healthcare issued letters saying that refusing to pay for any abortion, whether medically necessary or not, would be a violation of the state constitution, and of a 1975 law.
Read more »
Providing free nursery care to three-year-olds has only temporary effects on children's development and educational performance, with most of the advantages disappearing by the time a child reaches the age of 11, according to a new study. Research presented to the House of Lords by the Institute of Education and the universities of Surrey and Essex found the policy had a "small beneficial impact" on children at age five, but the size of the effect then declined as the children got older before disappearing, the Daily Telegraph reports.
Read more »
More News Articles
The Iona Blog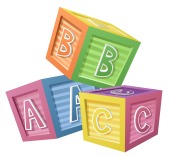 There is a big push on to get the Government to pay for additional free 'pre-school' places when finances allow. There are two big arguments in favour of this. One is that it benefits children educationally, the other is that will help more women into the workplace. Two new studies from the UK call both of these arguments into question. One, from the Institute for Fiscal Studies and the University of Essex found that for every six children given a free nursery place, five would have been put in the nursery anyway.
Read more »
More blogs
Recent and Upcoming Events
Our next talk will be delivered by the Catholic bishop of Limerick, Dr Brendan Leahy. His topic will be 'The Meaning of Religious Freedom'. This talk is particularly topical in view of the pressures on religious organisations such as schools and hospitals to conform to values that are often alien to Christianity.
In Ireland there is a concerted move to banish religion from the public square. In Scotland, something very similar is taking place and if anything is further advanced than here. Professor Tom Gallagher will outline the lesson for Ireland from Scotland
More Events

More Blogs

More News Articles

Latest Video
Aggressive Secularism: lessons from Scotland

Aggressive Secularism: lessons from Scotland

Professor Tom Gallagher discusses aggressive secularism in Scotland and asks whether where are lessons for Ireland in the Scottish experience.
View Video