About the Iona Institute
The Iona Institute promotes the place of marriage and religion in society. Our starting point in debates about the family is that all children deserve the love of their own mother and father whenever possible. We believe in publicly-funded denominational schools. We also promote freedom of conscience and religion.
The Iona Institute is headed by religious and social affairs commentator, David Quinn.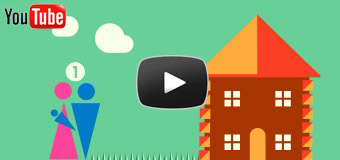 Latest News

Mothers and Fathers Matter, the group leading the campaign for a No vote in the same-sex marriage referendum has described the participation by uniformed officers in a Yes campaign event as "deeply disturbing" and a "blatant politicising" of the force. Following the circulation of photographs of uniformed gardaí apparently taking part in a Yes Equality photocall for voter registration outside Dublin's Pearse Street Garda station, Keith Mills of Mothers and Fathers Matter said: "Anyone with the merest concern for democratic process has to be disturbed by this fracture of tradition and custom that has kept the gardaí as a strictly neutral and apolitical force."
Read more »

Pope Francis has strongly rejected 'gender theory' which claims there are no real differences between men and women, warning that the removal of such difference would represent "a step backwards" for society. During his weekly catechesis, the Pontiff stressed that getting rid of the difference between man and woman "is the problem, not the solution".
Read more »
More News Articles
The Iona Blog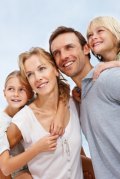 Former Justice Minister, Attorney General and PD member, Michael McDowell may dissent from liberal orthodoxies on matters of economics but he has always been reliably liberal on social issues and therefore it is no surprise that he is for same-sex marriage. But I'm not sure about his reasoning.
Read more »
More blogs
Recent and Upcoming Events
The Catholic Archbishop of Dublin, Dr Diarmuid Martin, will address The Iona Institute on March 19, 2015 on the topic 'The teaching of the Church on marriage today'.
Our most recent event dealt with the topic 'Church of Mercy or Church of Standards?' At present there is a debate in the Catholic Church about the meaning of mercy. This has been prompted by the emphasis Pope Francis has been placing on mercy, and also by prominence of the topic in the lead-up to the Synod on the Family in Rome.
More Events

More Blogs

More News Articles

Latest Video
Aggressive Secularism: lessons from Scotland

Aggressive Secularism: lessons from Scotland

Professor Tom Gallagher discusses aggressive secularism in Scotland and asks whether where are lessons for Ireland in the Scottish experience.
View Video