About the Iona Institute
The Iona Institute promotes the place of marriage and religion in society. Our starting point in debates about the family is that all children deserve the love of their own mother and father whenever possible. We believe in publicly-funded denominational schools. We also promote freedom of conscience and religion.
The Iona Institute is headed by religious and social affairs commentator, David Quinn.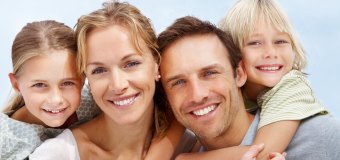 Latest News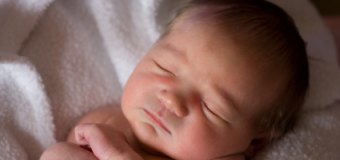 A British surrogate mother of twins is raising one of them after the comissioning mother rejected her for being disabled. The mother, also British, took the healthy boy but refused to accept his twin sister because of her severe muscular condition Congenital Myotonic Dystrophy, the Sun reported. The surrogate mother, referred to as "Jenny" alleges that the comissioning mother referred to the baby as a "dribbling cabbage."
Read more »

A senior academic and member of the Broadcasting Authority of Ireland has criticised a National Union of Journalists statement on balance in coverage of current affairs. Colum Kenny, Professor of Communications at DCU, said that the NUJ's criticism of the BAI over their decision to uphold a complaint over an unbalanced discussion of same-sex marriage on RTE Radio 1's 'Mooney' show was "misleading." "The union went wild on Mooney" he said.
Read more »
More News Articles
The Iona Blog
The latest UK figures on sperm donation reveal that the "top 500" donors have fathered 6,200 children between them, with 15 of these having more than 20 each. The figures illustrate a simple truth – legalising sperm donation is not a good idea, even if you ban anonymous donation. Let's review the arguments against sperm donation. All else being equal, it's a good idea for children to have a relationship with their biological parents, where possible. The natural ties are important, should not be set aside lightly, and certainly not deliberately. This is a substantial part of the reason why civil marriage evolved as a social institution – to bind parents, and particularly fathers, to their children.
Read more »
More blogs
Recent and Upcoming Events
Our next talk will be delivered by the Catholic bishop of Limerick, Dr Brendan Leahy. His topic will be 'The Meaning of Religious Freedom'. This talk is particularly topical in view of the pressures on religious organisations such as schools and hospitals to conform to values that are often alien to Christianity.
In Ireland there is a concerted move to banish religion from the public square. In Scotland, something very similar is taking place and if anything is further advanced than here. Professor Tom Gallagher will outline the lesson for Ireland from Scotland
More Events

More Blogs

More News Articles

Latest Video
Aggressive Secularism: lessons from Scotland

Aggressive Secularism: lessons from Scotland

Professor Tom Gallagher discusses aggressive secularism in Scotland and asks whether where are lessons for Ireland in the Scottish experience.
View Video