About the Iona Institute
The Iona Institute promotes the place of marriage and religion in society. Our starting point in debates about the family is that all children deserve the love of their own mother and father whenever possible. We believe in publicly-funded denominational schools. We also promote freedom of conscience and religion.
The Iona Institute is headed by religious and social affairs commentator, David Quinn.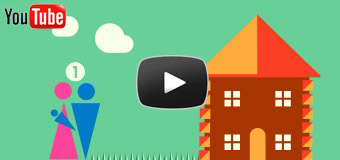 Latest News

The Church of England has condemned as "irresponsible" a move to legislate for three-parent families in Britain. Ahead of a parliamentary debate next week around amending the Human Fertilisation and Embryology Act 2008 to allow for mitochondrial DNA transfer, widely mooted as a medical advance against certain debilitating conditions, the Church of England moved to caution that ethical and scientific questions remain unanswered on the issue.
Read more »
Northern Ireland's Employment and Learning Minister has been accused of leading "an attack on all Catholic schools" following his announcement of savage cuts to a leading Catholic teacher training college.
Read more »
More News Articles
The Iona Blog

The usual hand-wringing continues. Peter McGuire at the Irish Times is all in a tizzy about gender imbalances at professor-level in our universities. Apparently it's all discrimination of one kind or another and has nothing to do with the choice many women make in the real world about how to properly balance home and work.
Read more »
More blogs
Recent and Upcoming Events
Our most recent event dealt with the topic 'Church of Mercy or Church of Standards?' At present there is a debate in the Catholic Church about the meaning of mercy. This has been prompted by the emphasis Pope Francis has been placing on mercy, and also by prominence of the topic in the lead-up to the Synod on the Family in Rome.
Our next talk will be delivered by the Catholic bishop of Limerick, Dr Brendan Leahy. His topic will be 'The Meaning of Religious Freedom'. This talk is particularly topical in view of the pressures on religious organisations such as schools and hospitals to conform to values that are often alien to Christianity.
More Events

More Blogs

More News Articles

Latest Video
Aggressive Secularism: lessons from Scotland

Aggressive Secularism: lessons from Scotland

Professor Tom Gallagher discusses aggressive secularism in Scotland and asks whether where are lessons for Ireland in the Scottish experience.
View Video