About the Iona Institute
The Iona Institute promotes the place of marriage and religion in society. Our starting point in debates about the family is that all children deserve the love of their own mother and father whenever possible. We believe in publicly-funded denominational schools. We also promote freedom of conscience and religion.
The Iona Institute is headed by religious and social affairs commentator, David Quinn.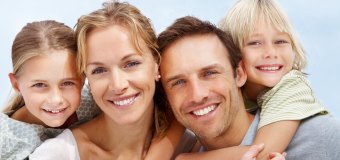 Latest News

A pro-life healthcare provider is planning to open a centre in Belfast, in close proximity to the Marie Stopes abortion clinic, the BBC reports. Stanton Healthcare, which describes itself as "a revolutionary organisation that seeks to replace abortion businesses around the world" aims to open a clinic in Belfast's Victoria Street by 2015.
Read more »

The fact that nine staff members who treated Savita Halappanavar before her death at Galway University Hospital have been disciplined shows that the case "was misused, massively and continuously, by major players in politics and media who were more concerned with getting abortion legislation over the line than accurate reporting", the Pro-Life Campaign has said. Cora Sherlock of the Pro-Life Campaign said the news "confirms that this tragic case was never about the non-availability of abortion in Ireland at the time but the mismanagement surrounding Savita's care." The Health Service Executive confirmed today that nine members of staff had been disciplined because of failures in their treatment of Mrs Halappanavar.
Read more »
More News Articles
The Iona Blog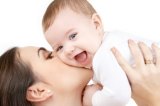 The entry of women into the workplace in ever-increasing numbers is usually hailed as a great progressive victory. And indeed, the lowering of the barriers that prevent women from choosing to work is a very good thing. But the fact that there has been no corresponding move of men towards spending more time childrearing has ended up placing huge pressures on families. And as Neil Gilbert blogs at the Institute for Family Studies, many women are responding by choosing to stay at home.
Read more »
More blogs
Recent and Upcoming Events
Our next talk will be delivered by the Catholic bishop of Limerick, Dr Brendan Leahy. His topic will be 'The Meaning of Religious Freedom'. This talk is particularly topical in view of the pressures on religious organisations such as schools and hospitals to conform to values that are often alien to Christianity.
In Ireland there is a concerted move to banish religion from the public square. In Scotland, something very similar is taking place and if anything is further advanced than here. Professor Tom Gallagher will outline the lesson for Ireland from Scotland
More Events

More Blogs

More News Articles

Latest Video
Aggressive Secularism: lessons from Scotland

Aggressive Secularism: lessons from Scotland

Professor Tom Gallagher discusses aggressive secularism in Scotland and asks whether where are lessons for Ireland in the Scottish experience.
View Video