About the Iona Institute
The Iona Institute promotes the place of marriage and religion in society. Our starting point in debates about the family is that all children deserve the love of their own mother and father whenever possible. We believe in publicly-funded denominational schools. We also promote freedom of conscience and religion.
The Iona Institute is headed by religious and social affairs commentator, David Quinn.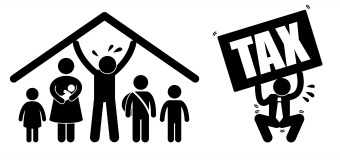 Latest News
Traditional families and the culture of family remain "strong" in Ireland, the country's leading prelates have told the Family Synod in Rome. As he addressed the assembled delegates in Rome, Archbishop Diarmuid Martin, Primate of Ireland, acknowledged that Ireland's recent referendum granting same-sex marriage inevitably posed questions as to the nation's Christian tradition in relation to marriage, but stressed that the commitment of Irish people to traditional marriage and family remained.
Read more »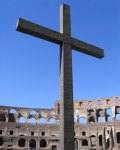 Britain's House of Lords is to be the venue for the launch of a major report into anti-Christian persecution next week. Compiled by the Christian charity Aid to the Church in Need, the report 'Persecuted and Forgotten? A Report on Christians oppressed for their Faith 2013-15' is expected to reflect both the stark plight of Christians across the Middle East who have either been killed or forced from their homes amid the tumultuous upheavals across that region, and the rising tide of militant Islam in Africa which is having a direct impact on Christian communities there. Based on findings from 22 countries, the report seeks to examine the situation of Christians in those nations compared to study findings two years ago.
Read more »
More News Articles
The Iona Blog
The debate about childcare in Ireland is not really a debate at all because, as usual, it is dominated by one side, namely those who want a State-subsidised universal day-care system available to all. To this end, they heavily promote the 'Nordic model'. In doing so, however, they fail to distinguish between different Nordic models.
Read more »
More blogs
Recent and Upcoming Events
Prof Eamonn Conway and Dr Ken Fennelly will discuss 'The Future of Denominational Education' on Thursday, Oct 15, 2015. The talk will be chaired by Dr Martin Mansergh.
The Catholic Archbishop of Dublin, Dr Diarmuid Martin, will address The Iona Institute on March 19, 2015 on the topic 'The teaching of the Church on marriage today'.
More Events

More Blogs

More News Articles

Latest Video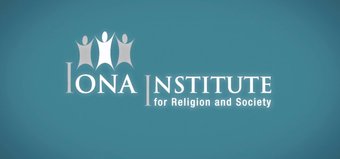 Introducing The Iona Institute
Our new, 80-second video explains who we are, what we do, and the principles that we stand for. We invite you to find out about us for yourself.
View Video