About the Iona Institute
The Iona Institute promotes the place of marriage and religion in society. Our starting point in debates about the family is that all children deserve the love of their own mother and father whenever possible. We believe in publicly-funded denominational schools. We also promote freedom of conscience and religion.
The Iona Institute is headed by religious and social affairs commentator, David Quinn.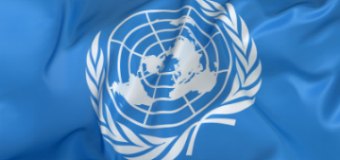 Latest News

More than half of Muslims in Ireland experience some form of hostility, from being spat at in public spaces to women having their hijab forcibly removed by strangers. According to The Sunday Times, one third of the 345 Muslim men and women in 14 Irish towns and cities surveyed by the University of Limerick said they had been targeted for abuse or discrimination specifically because they appeared to be Muslim.
Read more »

President Obama will today sign two executive orders to prevent federal contractors from discrimination on the basis of sexual orientation or gender identity. There will be no exemption from the new regulations for religious organisations, despite calls from religious organisations and prominent faith leaders for one to be granted. According to The Atlantic, the new executive order essentially imposes on contractors the provisions of the proposed Employment Non-Discrimination Act, which passed the Senate but hasn't been taken up by the House. That piece of legislation, however, did have a religious exemption.
Read more »
More News Articles
The Iona Blog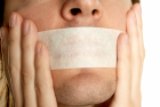 When I read in the papers about a man who won a payout of €70,000 after being sacked from his job with South Tipperary County Council for repeatedly talking about his religion during working hours, I have to confess that my sympathies were initially with the Council. But when I read the full account of the case on the Labour Court website, my sympathies changed.
Read more »
More blogs
Recent and Upcoming Events
Our next talk will be delivered by the Catholic bishop of Limerick, Dr Brendan Leahy. His topic will be 'The Meaning of Religious Freedom'. This talk is particularly topical in view of the pressures on religious organisations such as schools and hospitals to conform to values that are often alien to Christianity.
In Ireland there is a concerted move to banish religion from the public square. In Scotland, something very similar is taking place and if anything is further advanced than here. Professor Tom Gallagher will outline the lesson for Ireland from Scotland
More Events

More Blogs

More News Articles

Latest Video
Aggressive Secularism: lessons from Scotland

Aggressive Secularism: lessons from Scotland

Professor Tom Gallagher discusses aggressive secularism in Scotland and asks whether where are lessons for Ireland in the Scottish experience.
View Video